Astoria Pizza
32-04 30th Ave, Astoria, NY 11102
Order now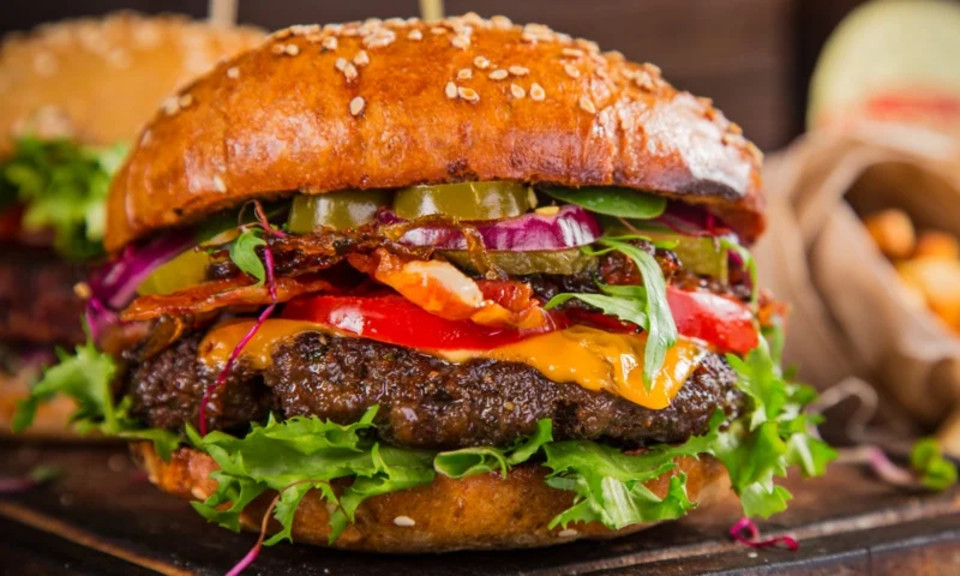 Marisa
OMG let me just say I've ordered from them many times and decided to try something different from them. Best decision I have made in a long time and let me just add the but .....the food today was simply OUTSTANDING! Delicious!! If you haven't tried the Bolognese...try it! Simply outstanding. We ate some and saved the left overs for next day and what do know they were even better the next day. Five Stars in my book ....simply outstanding!
Haafid
The food is always great and the prices are always reasonable. Its an amazing family business that holds its own. Ive been going there for the past 8 years and now Im so excited that I found out they have Grubhub. thank you guys.
Erin
Fantastic! Ordered the pasta bolognese based on another review- meaty, spicy, creamy deliciousness. The sauted broccoli was perfect. Fast delivery. Arrived very hot. So happy with this place!
Josh
Essential mozz sticks and pizza, my friend and I order from this place semi-regularly and even venture to Astoria Pizzeria on warmer days. Speedy service, never a complaint!
Anne
The pizza is always soo good. Our delivery girl was the GREATEST EVER! so who ever she was... please GIVE HER A RAISE!!
Nicole
They deliver at 4am..As someone who works nights, I love them I don't understand why people commenting say their pasta wasn't "real italian." Its a pizza place..I would never order pasta..you're bad. the pizza was good. arrived on time & hot. Much better than the chain pizza places.
Jenny
We probably order from this place 2 or 3 times a week. I think it's the best delivery pizza in Astoria, the delivery guys are always kind, and the pizza always arrives on time or early, hot and delicious.
Rachel
I order from them every time my boyfriend has a poker night, and we all love the pizza. They also deliver when they say they're going to deliver. Always one pepperoni and one veggie. Great place for delivery!
Gil
Wonderful place been ordering here for years. But lately some kid has been taking phone orders and he needs to be taught some manners... hung up on me today before I was done talking, same thing yesterday.
Cathy
Great late-night pizza joint - delicious pies (the crust is crisp yet light), and they make great parm heros and parmigiana dinners! My go-to spot when I want something tasty delivered past 12 am ;)
About us
Calzones, Dessert, Dinner, Lunch, Pasta, Pizza, Soup, Subs
Today

Delivery: 11:00 AM - 3:15 AM

Takeout: 12:30 PM - 3:05 AM

Delivery

Monday:

11:00 AM - 3:15 AM

Tuesday:

11:00 AM - 3:15 AM

Wednesday:

11:00 AM - 3:15 AM

Thursday:

11:00 AM - 3:15 AM

Friday:

11:00 AM - 3:15 AM

Saturday:

11:00 AM - 3:15 AM

Sunday:

11:00 AM - 3:15 AM

Takeout

Monday:

12:30 PM - 3:05 AM

Tuesday:

12:30 PM - 3:05 AM

Wednesday:

12:30 PM - 3:05 AM

Thursday:

12:30 PM - 3:05 AM

Friday:

12:30 PM - 3:05 AM

Saturday:

12:30 PM - 3:05 AM

Sunday:

12:30 PM - 3:05 AM
High quality, freshness, craveable flavors are just a few of the many qualities you will find by ordering online from us. Now, with the convenience of online ordering, you can enjoy our meals in the comfort of your own home. It does not matter if youre alone, with friends, at work or at home; just be sure to not miss out on a wonderful meal.